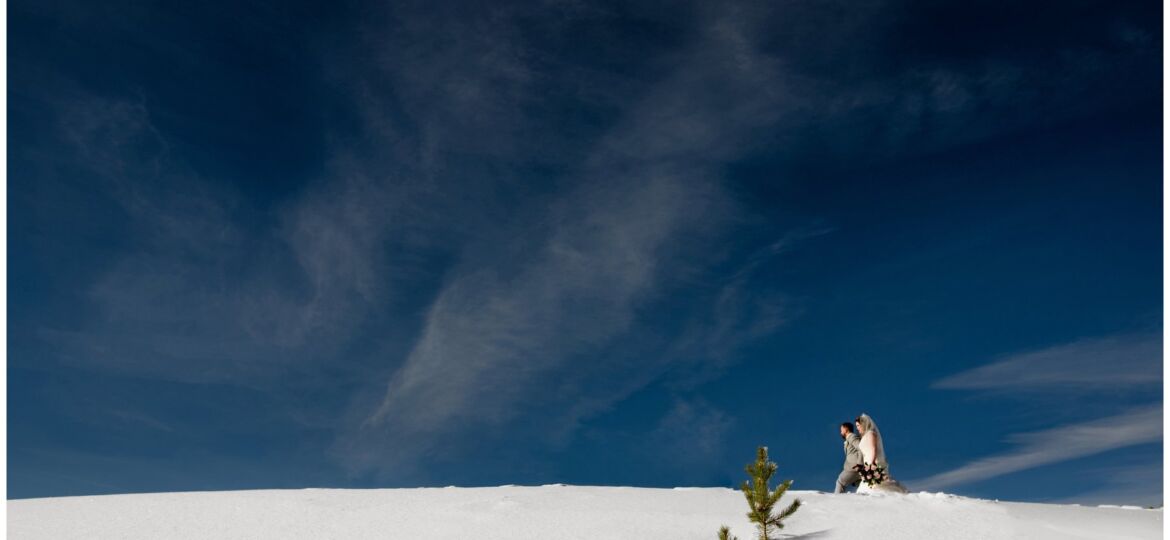 Sapphire Point Elopement
Y'all, I'm so stoked to share Coty and Brycelin's Sapphire Point elopement with you today! First and foremost, anyone who calls me "ma'am" with the sweetest southern accent is, in my book, the coolest human being on earth. From the first time I chatted with Brycelin on the phone, I knew we just had to work together! Planning their Colorado elopement from the warm comfort of Georgia, these two wanted some ideas on the perfect location for their wedding. Immediately, we started brainstorming, and once I mentioned Sapphire Point in Breckenridge, they were sold! Along with their sweet 6 month old baby girl, these two were ready to say their vows and begin their marriage.
What initially started out as just the 3 of them quickly escalated to four, then five, then six…and eventually ended up with 9 loved ones surrounding them on their wedding day. The sun was shining on this bluebird Colorado day and it truly was one of the coldest days we've seen in a long time! For these southern spirits, it was almost TOO cold, but they earned quite the merit by hiking in four feet of snow in the name of photos!
Congratulations, Coty and Brycelin!
View more of our elopement photography here: https://taylorjonesphotography.com/rocky-mountain-national-park-elopement-adam-jhori/