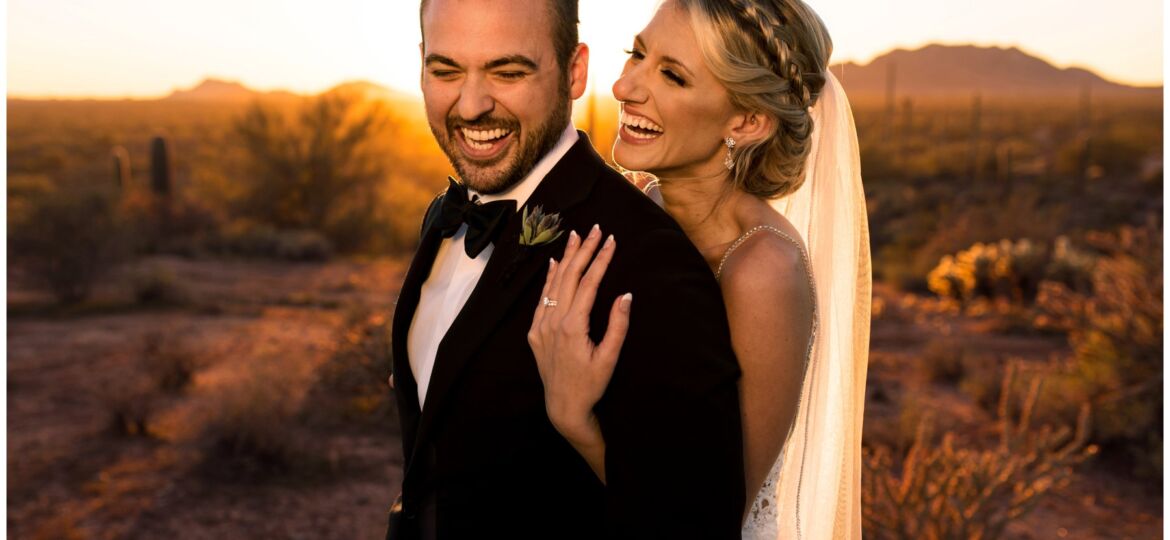 Phoenix Arizona Desert Wedding Photographer | Justin and Courtney Hale
We are so stoked to share our friends Justin and Courtney's Arizona desert wedding with y'all today! How many brides do you know would literally wear a trash bag on her wedding day in the name of adventure and beautiful photos? Well, Courtney was that bride, and Justin was the lucky man who got to marry her!
Mike and Justin are friends through work at Racer X Magazines. When Justin told us he and his fiancé were getting married at his folks house in Arizona, we were honored to be apart of it! Mentions of side-by-side rides out into the desert at sunset, a personal chef, and an beautifully intimate setting on New Years weekend had us drooling! These two have one of the most endearing "swiped right" stories as well as one of the funniest first dates! Congratulations, Mr. & Mrs. Hale! We love you guys and can't wait to see you soon!
Love,
Mike and Tay
How did the two of you meet?
"We both swiped right on Tinder. Courtney was on vacation in Arizona with her family and her little cousin convinced her to download Tinder. We started chatting right away and spent a week talking to one another before we were able to finally meet. We then spent almost three days straight together. The rest is history!"
Tell us about your first date!
"Justin lived out in Rio Verde at the time, so he picked Courtney up from her grandparents condo where she was staying and we drove out to Rio Verde (picking up a case of beer on the way) and went off-roading in the desert in his truck. After off-roading we went back to Justin's house to watch a movie. But the most memorable moment was still to come! Long story short Courtney's mom thought Justin was a psycho who took her into the desert to kill her and ended up calling him.
Courtney had left her phone at the door and little did we know her mom had texted her a couple times just making sure everything was okay. When Courtney didn't answer her mom began to panic and went and woke her cousin up (they were the only two who knew Courtney was on a date with someone from Tinder – she had left Justin's name and number with them). Her cousin tried to calm her mom down and figured Courtney would answer his texts, but when there was no answer they both got even more worried. Drew tried every other way he could think of to calm her down – looking him up on Facebook and letting her know Justin had lots of friends to which she replied "Yeah they're probably all psychos too." Checking to see if he had a criminal record which probably freaked her out even more. Finally, thinking Courtney could already be buried in the desert her mom decided to call Justin's phone. When Justin's phone rang and Courtney saw it was her mom's phone number she grabbed it and answered it. According to Drew, her mom instantly went from panic mode to calm and collected. Courtney was just surprised Justin ever spoke to her again after getting a call from her mother on their first date."
Justin, how did you propose?
"I had already moved myself and all Courtney's and my belongings to West Virginia, but Courtney was still in AZ due to the fact that she was waiting for an appropriate job to apply for a new visa. Once she did, I knew I would be driving back to get her and drive her and our cats back to WV. I had been researching rings and talking to a few jewelers. I knew what I wanted but wanted to wait and talk to a few more people when I was in AZ, knowing that's where I wanted to propose.
When I got to Arizona, I found the ring I wanted and bought it. Two days later we were leaving for WV. That night I called and spoke to her dad for a long time and asked for his blessing. He gave it, so the rest was up to me. I knew I wanted to do it in the desert, as that was where we had our first date, and I knew that wouldn't be an odd request, as it was one I made frequently. I was extremely nonchalant about it, but did mention it would be our last time out for a while, hoping she would do exactly what she did. She suggested us take a bottle of wine to our favorite spot for sunset, I played it off and said sure.
Once we got there, I started playing with my GoPro, which is also something I'd normally do. I set it up on a cactus and walked away. We watched the sunset, and I expressed my feelings for our last 3 years together, as this was also getting close to our anniversary about a month later. We walked to the edge of the cliff and I held back momentarily and got down on one knee to propose. I was so nervous I was literally shaking, which was a new experience for me. I even opened the box upside down when I asked her and even held it like that for a few moments before realizing it. Luckily it didn't fall off the cliff and she said yes."
How did you guys choose to have an Arizona Desert wedding?
"It is our happy place – as simple as that!"
What was the most fun part of wedding planning for you?
"Anyone who knows us knows we are huge foodies – so the most fun part of wedding planning was having an excuse to order a Milk Bar cake and eat it all ourselves! It was also so fun working with every single one of our vendors and watching things slowly come together – every day leading up to it was more exciting then the next!"
What was your most memorable moment from your Arizona wedding day?
"The most memorable moment would definitely be getting into the side by side and off-roading into the desert for pictures and then doing the shoot in the desert. Not only is the desert our favorite place but we loved how intimate the shoot was. It was a chance for us to just enjoy some alone time (with Mike and Taylor of course) and celebrate being married in a quiet, intimate way."
What are you most looking forward to in marriage?
"We're really just looking forward to the simple things. We are so excited to hopefully buy a house in the next year and then start a family of our own. In the meantime we're really looking forward to our honeymoon!"
If you could pick one word to describe your Arizona Desert Wedding ceremony, what would it be and why?
"The first word we always think of that describes the entire day is 'INTIMATE". We opted for a small ceremony (and reception) with our closest loved ones. One of our first wedding decisions was also that we wanted Justin's dad to marry us, which made the ceremony very personal."
What advice do you have for couples planning their wedding now?
"Keep it about you and make it everything you want it to be. It's a day all about the two of you and celebrating your love – so make it as traditional or non-traditional as you want, as long as you are happy."
View more of our destination wedding photography HERE.