Gorrono Ranch Wedding
From the first time we grabbed beers with Kristin and Clay, we knew their love was something special. After being referred to each other through a mutual friend, we were super excited for the opportunity to meet them, hear their story, and hopefully get to be a part of their Gorrono Ranch Wedding day and engagement season. To our luck, Kristin and Clay invited us to capture their marriage and their families coming together into one. Needless to say, their ceremony at Gorrono Ranch in Telluride was nothing short of amazing. The emotions flooding the couple, Kristin's two children, their parents, and close friends and family was overwhelming and by the time we got to the reception, everyone was ready to celebrate this truly wonderful couple coming together for the rest of their lives!
Kristin and Clay, thank you so much for having us be a part of your special day. We are so thrilled for you and your family to begin your journey together!
Love,
Mike and Taylor
How did the two of you meet? "We met at the gym at 5:30 am. We both worked out early in the morning and finally worked up the courage to talk to one another after months (maybe more than a year) of seeing and never speaking."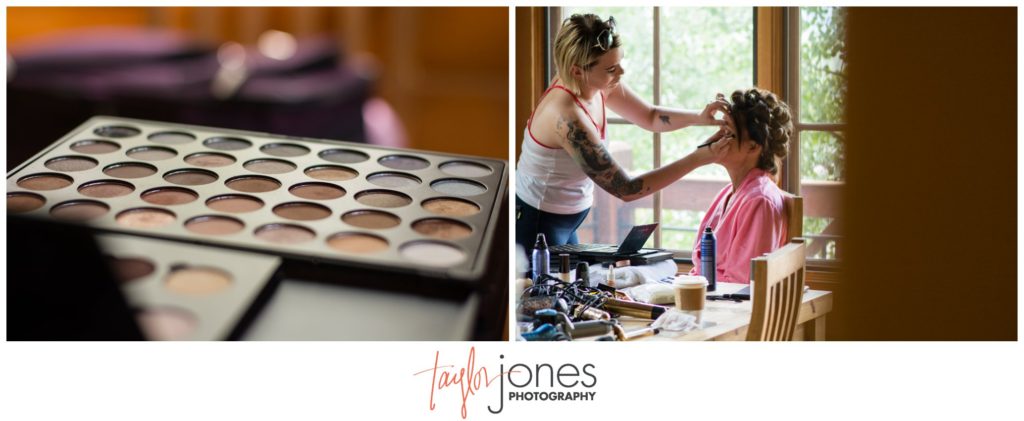 When did you know you wanted to marry each other? "Clay says he knew he wanted to marry me when he couldn't imagine his life without me in it. For me…there was an epiphany moment. We were in our kitchen cooking dinner, drinking wine and listening to music. I knew, in that moment, that I wanted to do this with him for the rest of our lives."
What was the most memorable moment of your wedding day? "Clay's most memorable moment was seeing me for the first time. Mine was basically the same. Seeing everyone as I walked down the aisle, except I couldn't take my eyes off Clay."
 If you could pick one word to describe your Gorrono Ranch Wedding ceremony what would it be? "Clay's word for our ceremony is "perfect". My word, in addition to perfect is "emotional".
How did Clay propose? "Clay took me to San Sophia Overlook at the top of the gondola in Telluride to propose. Except there was a wedding taking place there. So, he had to quickly improvise and took me to the opposite side of the overlook and got down on vended knee."
What is a fun quirk you love about the other? "My favorite quirk of Clay's is how meticulous he is about his clothes, shoes and his home. He is, literally, the neatest man I've ever met. And that level of care and concern shows through in how he cares for me, our family and our home together. Clay's favorite quirk is my borderline obsession with my nails. They have to always be perfect or else they make me crazy. He never notices when they aren't, but to me they have to be groomed or else I'm not at ease."
What advice do you have for couples planning their wedding now? "Our advise….love every single minute of it. The stress, the planning, the detail, the vision…because it's all working toward creating one of the most memorable moments of your life and will all be over in the blink of an eye…and is completely worth it when you get to your special day."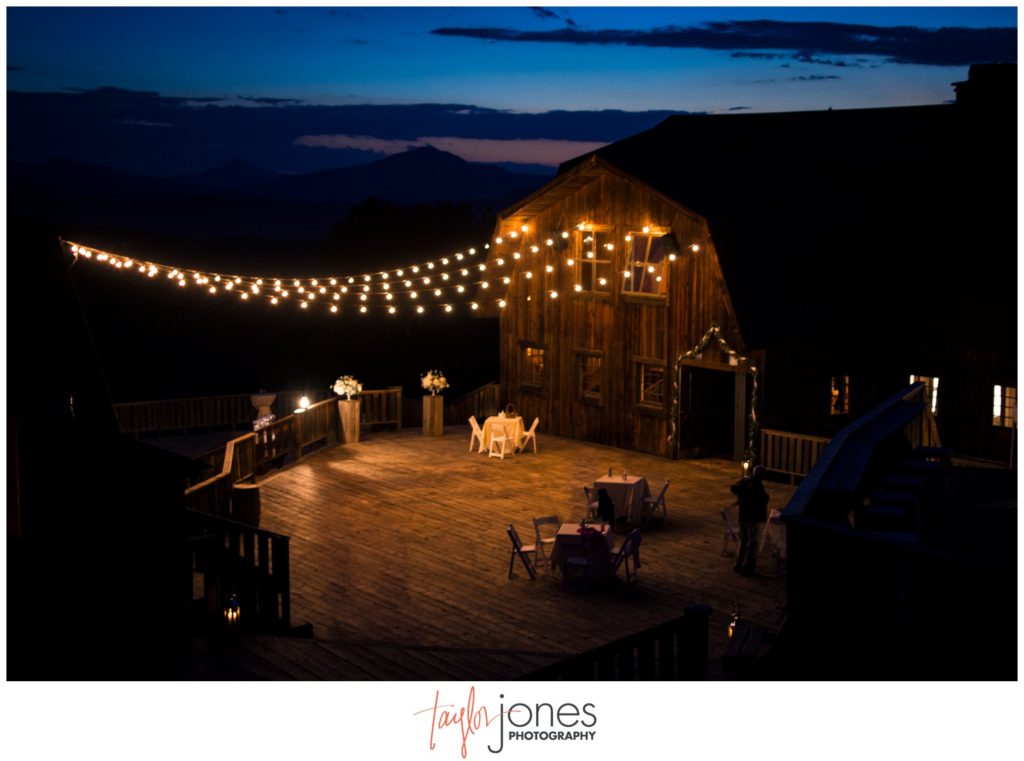 VENDORS
Venue :: Gorrono Ranch
Flowers :: New Leaf Events
DJ :: Aikoaikosound
Hair and Makeup :: Dani Everson and LaRissa Chapa
Cake :: Butcher and Baker
Transportation :: Telluride Express