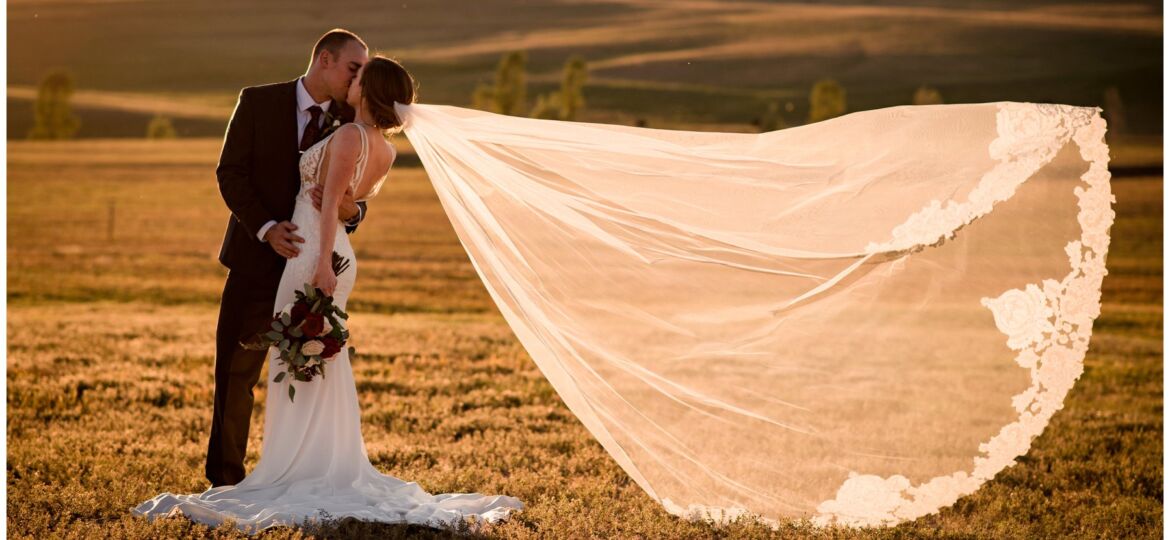 Flying Horse Ranch Wedding
Creativity fuels creativity. That's just an awesome fact, and one we totally honed in on for this Flying Horse Ranch edding. Upon learning the mother of the groom, Austin, was a photographer herself, we were immediately excited! Pairing that with Katelynn's fun and unique ideas for photos, and we had a recipe for an exciting wedding day! From the moment we got to Austin and Katelynn's wedding, we were continually hugged and treated like family. During all the important and even quiet moments of the day we were given total creative freedom. Because of this, we were allowed us to capture their special day with so much fervor. Most importantly, when our couples are as excited about their photos as we are and give their input in making these moments happen, we're fueled!
Furthermore, you know what else fuels creativity? Emotion. Without a doubt, the Blasi's wedding was one of the most emotional days we've had the honor of being apart of. I lost count of the number of times Katelynn looked at us and said, "Is my makeup okay?!" after shedding a few tears. And it was epic. As a result, at any given moment, someone somewhere at Flying Horse Ranch was crying. It truly makes our job feel so intimate and purposeful!
Congratulations, Mr. & Mrs. Blasi! We are so thankful to have been apart of your beautiful wedding day and can't wait to see where you go in your marriage.
Love,
Mike and Tay
How did the two of you meet?
"We met our senior year at the University of Denver through mutual friends."
How did Austin propose?
"Austin proposed on the Georgetown Fall Colors train. It was a gorgeous fall day and I thought we were just going to look at the fall colors in a unique way by taking a train through Georgetown. We got super lucky and were seating in the first car of the train, which at the half way point becomes the caboose and you can take unobstructed pics off the back with the tracks and the colors in the background. We went out there to take some pics and he got down on one knee!"
How did you guys choose Flying Horse Ranch Wedding for your wedding venue?
"Austin is from Eastern Colorado, so I wanted something that had a little rustic feel as a nod to his upbringing. I loved the elegance of the ballroom and the barn space. I thought it made for the perfect mix of venues for the various activities throughout the night. An elegant dinner in the ballroom followed by a party in the barn! We both loved that the venue was a little out of the way and made you feel like you were somewhere else."
What was the most fun part of wedding planning for you?
"Planning with my mom and sister was the best part. People would ask if I had a wedding planner, to which I would say: "Yes! My mom!" She was incredible. My sister planned the most amazing bachelorette on Cornado island in California and my mom truly made my wedding happen. We had a ball thinking through details, visiting vendors, and just spending time together doing something fun!"
What was your most memorable moment from your wedding day?
"There are so many moments! Probably the speeches at dinner. My dad, the best man, Preston, and my sister all were fabulous. Their speeches were heartfelt, funny, and genuine. Or getting tossed by the groomsmen!"
What are you most looking forward to in marriage?
"Going through life together. He is my partner and my friend in everything."
If you could pick one word to describe your wedding ceremony, what would it be and why?
"Surreal. I feel like I finally understand the meaning of "on cloud nine." That is how I felt the whole day and at the ceremony too. We were truly on our own planet during the ceremony."
What advice do you have for couples planning their wedding now?
"Find your vendors and trust them. People who work in the wedding industry are experts in their field. They are good at what they do if you give them the chance. I think a lot of people worry about minutia that no one cares about in the end. Let your vendors work their magic and everything will come together beautifully!"
Are you going on a honeymoon? If so, where are you going?
"We did! We spent a few days in Napa Valley during harvest."
Flying Horse Ranch Wedding Vendors
Venue: Flying Horse Ranch
Day of Coordinator: Michelle Hagood
Catering: Biscuits & Berries
DJ: FUNction Pro DJ (Rob Gillen)
Hair & makeup: Blush Dry Bar
Floral: Thorn Creek Flowers
Signs & Calligraphy: Before Noon Paperie
Videography: Swanson Bros.
Video Alcohol: Peak Beverage