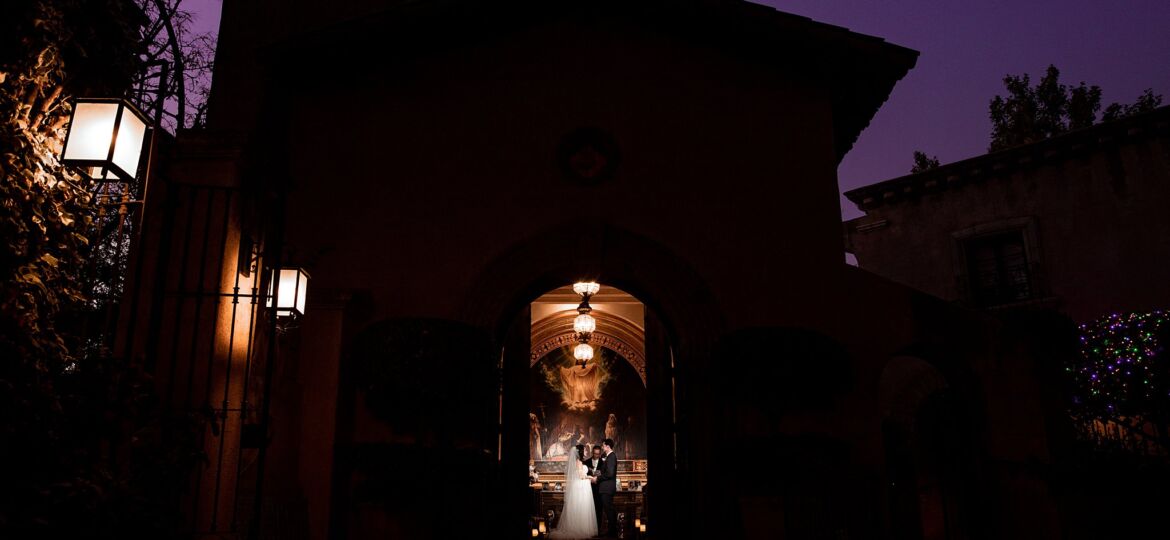 The sun set beautifully behind the tiny desert chapel as Taryn and Ryan shared their love for one another and said "we do" in front of their very closest friends and family. I'm so excited to share the Cherico wedding with y'all today! 
Ryan and Taryn's elopement in Sedona, Arizona was beautiful! This location had been on my radar as a place I wanted to shoot for about five years. So we immediately said "Heck Yes!" when our good friends asked if we were available to shoot their sister-in-law's brother's wedding there. It was pretty much kismet since we were already planning on going down to Scottsdale for the month of November. 
After an initial 'meet and greet' call with  the bride and groom, I got even more excited about the wedding, but started to get nervous when we hadn't heard from them for a few weeks. Then, Taryn reached out with some questions and ended up telling me they were moving and she was a few months pregnant with their baby! Talk about a lot going on! They were planning a wedding out of state (they live in Salt Lake City), the bride is pregnant, and they're moving. We were 1000% excited when they asked us to be with them for their special day. They could have asked hundreds of other photographers who were familiar with shooting in Sedona or even someone from Salt Lake. I feel so honored that they trusted me to capture this time for them.
A couple days before the wedding, Mike and I went scouting for photo locations because we knew we were going to do the first look and family photos before the wedding. This provides a way more relaxed schedule after the wedding, but meant we were dealing with harsh afternoon desert light. Since the ceremony was going to be at or after sunset, there wouldn't be an option for photos afterwards. Honestly, shooting in the desert is one of my favorite things in the world. The harsh lighting provides the most magical opportunities for glow, rim light, and dreamy edits! What's more is you always have great colors that you don't necessarily get during sunsets or sunrises. We ended up finding a beautiful red rock backdrop for portraits right outside of downtown Sedona!  
Taryn was a beautiful, glowing, mama-bride! She was gorgeous. Ryan was one of the sweetest grooms I've ever met! They were so appreciative that I was able to be there with them. Not only was their wedding day super special, the day before they did a gender reveal and learned they were having a baby girl! Talk about adding to the specialness of their day. Ryan's son, Isaac, was an absolute dream-boat. He was so willing to do whatever he could for Taryn, his new stepmom. l Isaac beamed while getting to help take care of Taryn and his new baby sister! 
In the heart of Sedona is Tlaquepaque, a small arts village inspired by the spirit and beauty of Old Mexico. The couple got married at the intimate village chapel which brought some dreamy, old world charm to their day. For the reception, Taryn and Ryan had picked a nice Sedona venue, but COVID had other plans which redirected their venue to the Sedona airport. This ended up being perfect because Ryan is a pilot. It was really fun to be a part of and see everyone come together in a space that was meaningful for the two of them. Even though it was pretty chilly, they had an outdoor dinner under a tent with heat lamps. The couple enjoyed time with their very close friends and family while being serenaded by a fantastic dulcimer musician jamming out to The Beatles. 
It was such an honor to be one of the very few vendors that were a part of Ryan and Taryn's day! And it was beyond amazing to get to photograph the beautiful Sedona area. 
Cheers!
Tay