Jessica and Pete are hands down, no questions asked, one of the most humble couples you will ever meet. Their wedding day was a true testimony to their love for each other and the modesty they both carry. When Jessica put her wedding dress on, she immediately burst into tears, exclaiming that she didn't know she was so beautiful. Throughout the day she'd catch a glance of herself in the mirror and you'd see tears welling in her eyes. Pete was right there with her, completely floored at the friends and family who flew from around the world to celebrate with them in the rain at their Rocky Mountain wedding.
Moments before their ceremony, the clouds broke and unleashed a heavy rain for their ceremony. When everyone was looking at Jessica wondering what to do, she simply giggled under an umbrella with her father and said, "Let's do it!" We all stood huddled under umbrellas anxiously awaiting this wonderful couple to say their vows and be pronounced "HUSBAND AND WIFE!" While it rained during their reception, everyone, literally danced in the rain, laughed, and partied the night away!
Pete and Jessica, we are so honored that you had us be a part of your special and amazing wedding day! Thank you so much!
Love,
Mike and Tay
How did the two of you meet? "We were watching a Mississippi State Football game at a mutual friends house one Sunday in Columbia, SC. Pete lived a block away and I remember him walking over from his house close by wearing a maroon polo (Mississippi States color). Pete says I then hit on him by saying nice shirt….We connected pretty fast after that. it was football season in November and we say we were together by December 12 of that year."
When did you know you wanted to marry each other? "That's a real hard question and neither of us could really say an exact time.  It wasn't long.  We decided to move to Colorado together a year  after we met and made it happen a so I know we both knew before then or we would not have made such a big move together!"
What is a fun quirk you love about the other? "We both absolutely love to sing around the house (while transposing are dogs names into whatever song comes to mind). Our neighbors must think we are nuts."
What was the most memorable moment of your wedding day? "The RAIN!!! 🙂 I would walk down the aisle in the rain again anyday! The weather was perfect this weekend as I was reflecting on everything this past Saturday I literally had no regrets. If I could do it all again I would request rain!!"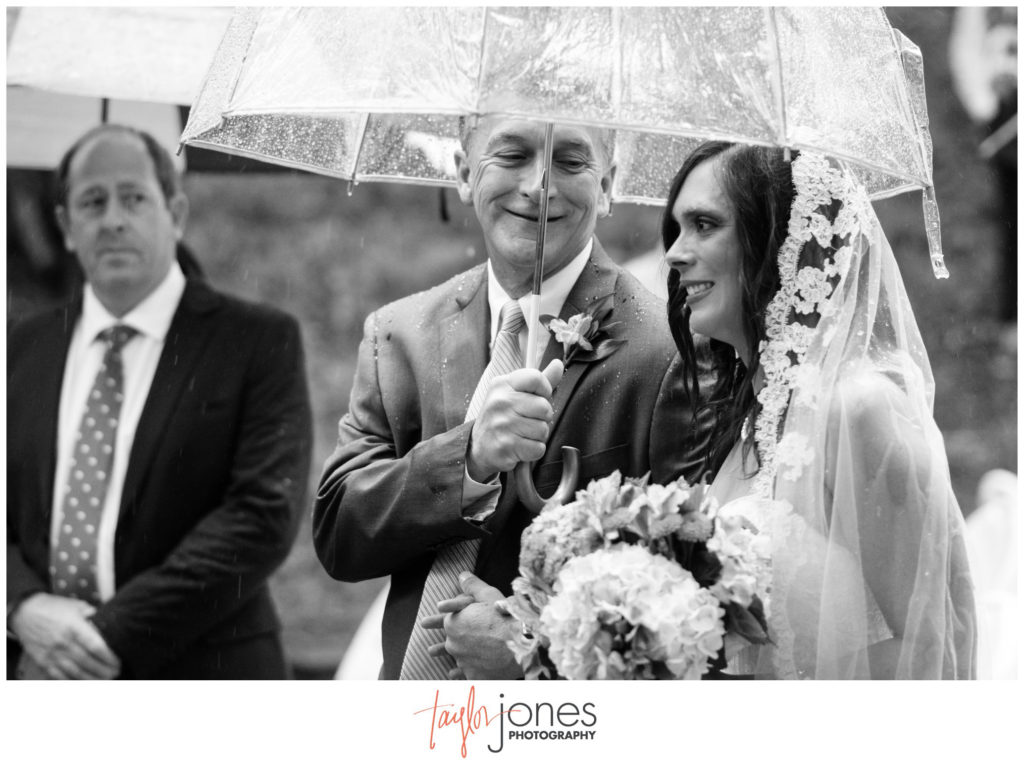 What advice do you have for couples planning their wedding now? " Do not worry about the things you can't control (i.e.: the weather, attendance, running out of food and alcohol, etc)."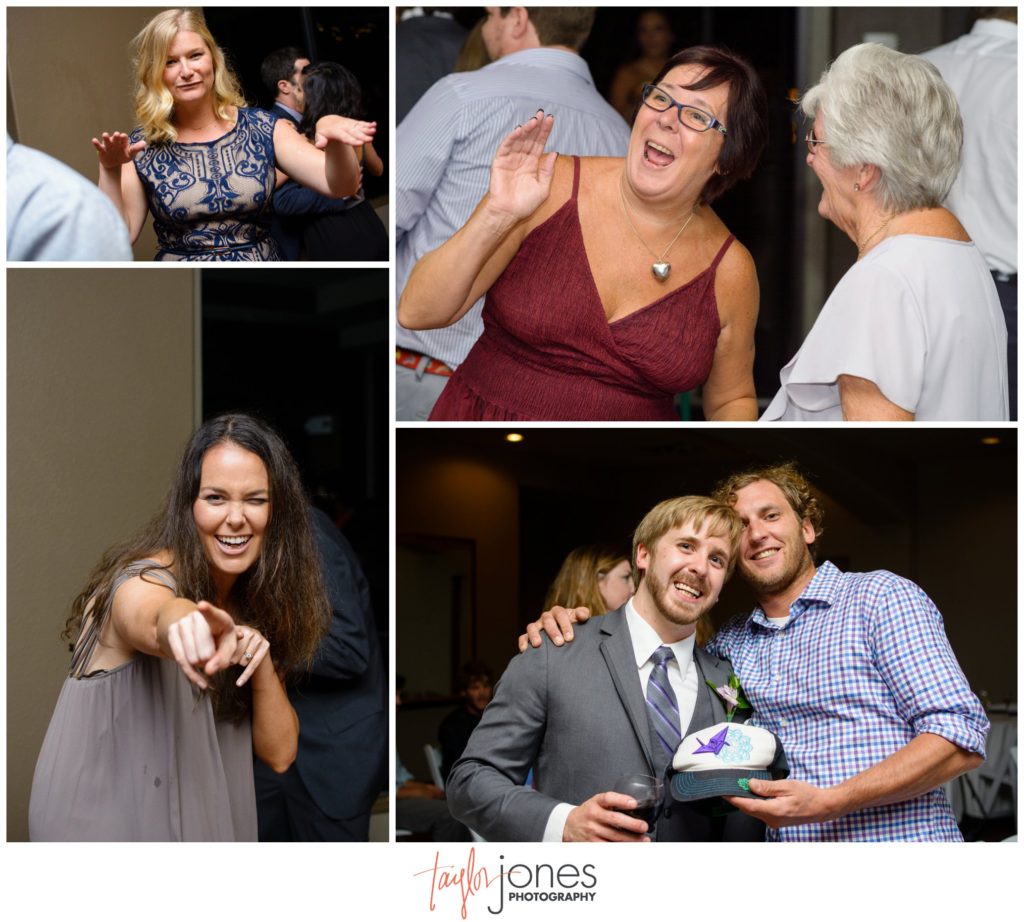 VENDORS
Venue and Catering :: The Pines at Genesee
Bride's Dress ::
Flowers ::
Hair and Makeup :: Bride's sister
DJ ::
Cake and Cupcakes ::