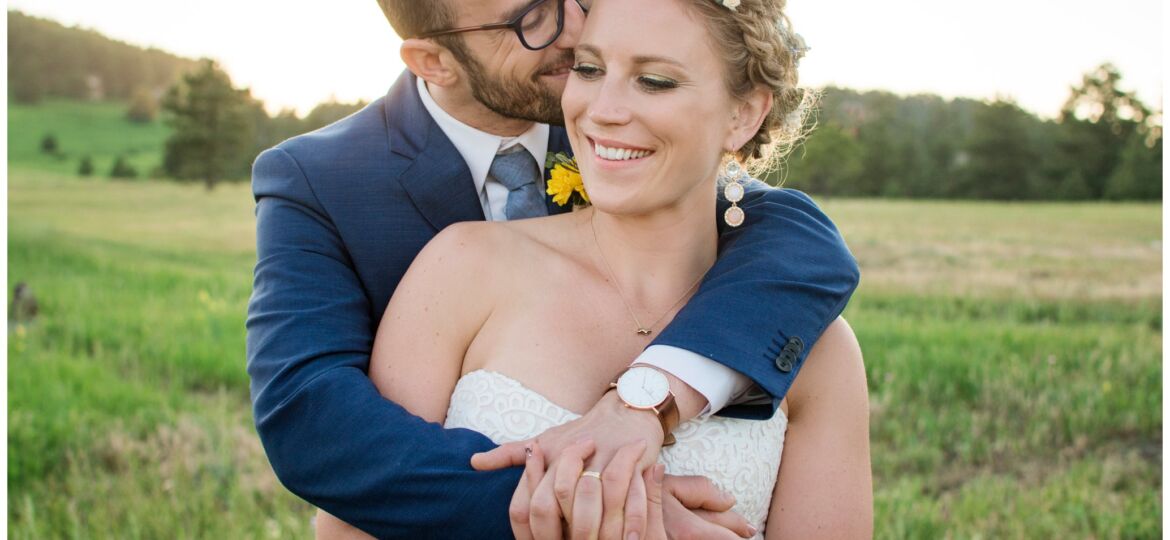 There are so many wonderful moments we get to get a part of as photographers with our couples on their wedding day. One of the best moments is the first time we see them when we meet them the day of their wedding. When we walked into see Hannah while she was getting ready, we were immediately greeted with a huge hug and warm smile! It was definitely the beginning of an amazing and emotional wedding day. During their first look, we kept catching Mike stealing glances at Hannah whether while she was in his arms or across the room. These two were like magnets all day! It was so fun watching them slowly make their way across a room back to each other. Their ceremony was one of the most beautiful moments we got to be a part of with them on their big day, full of crying, love, and incredible laughter. Thank you so much, Mike and Hannah, for having us be there with you on your wedding day! Congratulations!
Love,
Mike and Tay
How did the two of you meet? "We met working together in Fort Collins."
When did you know you wanted to marry each other? " I knew I wanted to marry Mike in January-ish (we started dating in September), he knew in March.  I knew after we worked through some of our differences that he was the one I wanted to spend my life with."
How did Mike propose? "We went skiing at Vail. On the top of chair 2 he wanted to get an Epic Mix photo. As she went to take the picture he ripped off his jacket and was wearing a nice shirt, vest and tie. I said "What are you doing?" He got down on one knee and asked me to marry him. I replied "What are you doing?!" And after a he put the ring on I said, "Yes!"
What was the most memorable moment of your wedding day? Hannah : "There were lots. But one was walking down the aisle and seeing Mike smiling at me."
Mike : "Hard to pick. First look or vows."
How did you choose Mt. Vernon Country Club for your wedding? "We had it down to 2 venues but we loved Game View at Mt. Vernon. It got the vibe we wanted for our venue: classy, mountains, etc."
What is a fun quirk you love about the other? Hannah : "I love how Mike always tries to make people laugh. He always does little bits or jokes. Sometimes he makes up songs."
Mike : Loves how Hannah gets energetic after she eat food.
What advice do you have for couples planning their wedding now? "Don't procrastinate do a little bit each week and set timelines for yourself. Talk about the 2 most important things for each of you regarding the wedding (i.e. food and dancing). Focus on that and don't sweat the little things."
VENDORS
Venue and Catering :: Mount Vernon Country Club
Florist :: The Holly Berry
Hair and makeup :: Tallgrass