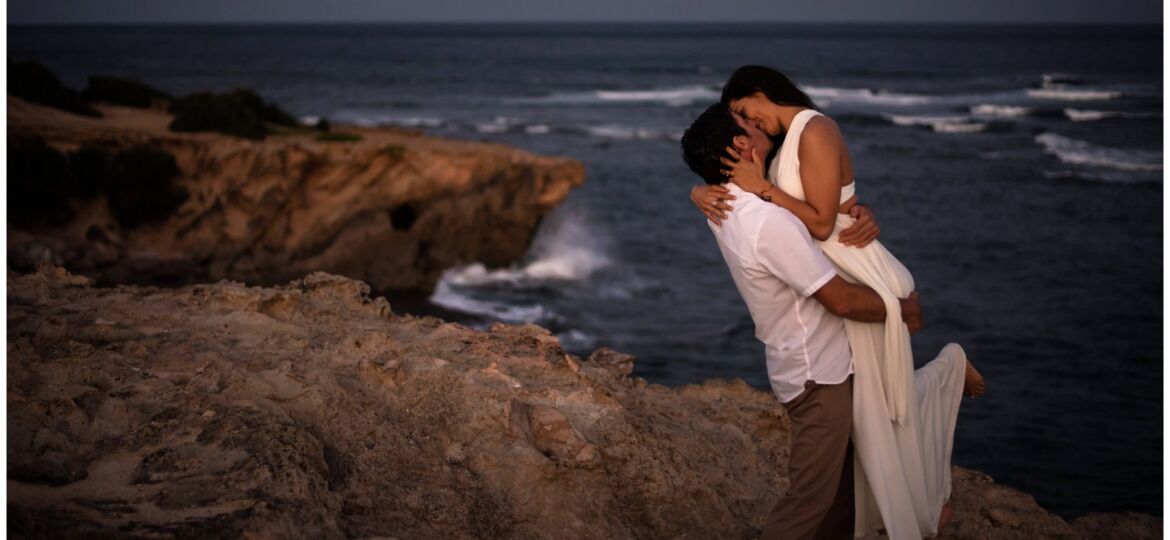 Kauai Wedding and Engagement Photographer | Niki and Justin at Shipwreck Beach
We can't even express our excitement in sharing Niki and Justin's Kauai Hawaii engagement shoot with y'all today! These two are truly the bees knees: sweet, genuine, and totally in love. What's more is that they're two of the coolest people we've had the pleasure of meeting and are in the process of planning their Kauai wedding! Being lucky enough to live on such a beautiful island, these two are totally taking advantage of saying "We do" in such a beautiful place.
One of our goals for 2018 was to shoot in as many new places as possible. Niki and Justin helped make that happen for us and we are so thankful to have met them. Unlike our Colorado shoots, Kauai graced us with immense greenery, cliffs leading to the ocean, teal blue waters, and sand in between our toes.
Niki and Justin, we are so excited for your adventures into marriage! Thank you so much for having us be apart of this time with you. We can't wait to see y'all the next time we're on your island! Aloha!
Love,
Mike and Taylor
How did the two of you meet?
"Justin was visiting home (Newport, RI) and I had just gotten off work. We have mutual friends but we had never met. Justin happened to be having a beer with some of them at my favorite bar, Benjamin's. When I walked in, our friend Cooper introduced us, Justin got me a Budweiser and offered me some Little Necks and the rest is history!"
Tell us about your first date!
"Our first date was pretty rad!! Justin had gone fishing the night before and the next morning he asked me if I wanted to help him clean the fish and the boat. I said yes (duh, have you seen the guy?). Come to find out, Justin had misunderstood his friend and going on the boat meant going on a cruise around the island on a pretty sweet boat. We ended up at what the locals call "Combra-palooza" which is essentially a bunch of boats tied up creating a party raft in the water which happens once a year. THEN after that we went to another huge annual event called "Surf Fest" put on by the local surf shop, Water Brothers. All in all a pretty solid, unplanned, eventful first date."
Tell us your proposal story! Justin, how did you ask Niki to marry you?
"Niki had gone back to RI for a few months to finish school. She was back on Kauai visiting for a couple of weeks. The weekend before she was due to leave I planned for us to go out to Polihale for sunset. Unbeknownst to her, I had also asked some of our friends to make a big heart in the sand at the end of the beach and in the middle of the heart write "Will you marry me, Bonita?" When the sun was setting I asked Niki to take a walk with me, when we got to the heart (which was covered in rose petals, thanks boys) I gave her a big hug and told her how much I loved her and all the things I loved about her, then I got down on one knee and asked her to marry me."
What made you decide on having a Kauai wedding?
"It's paradise! We're lucky enough to live in a place where most people have destination weddings. That, and it's also a good half way for family in RI and Ecuador (some of Niki's family lives there)."
If you could pick one word to describe your favorite quirk about the other, what would it be and why?
Niki for Justin: "Ridiculous."
Justin for Niki: "Clumsy."
What has been the most fun part of wedding planning for you?
"HAHAHA! We are so not planners so we haven't done too much. Probably the most enjoyable thing so far was the engagement photo shoot with you (Taylor)!
What are you most looking forward to on your Kauai wedding day?
"Having all our friends and family together in our home, most of them haven't been here to Kauai yet."