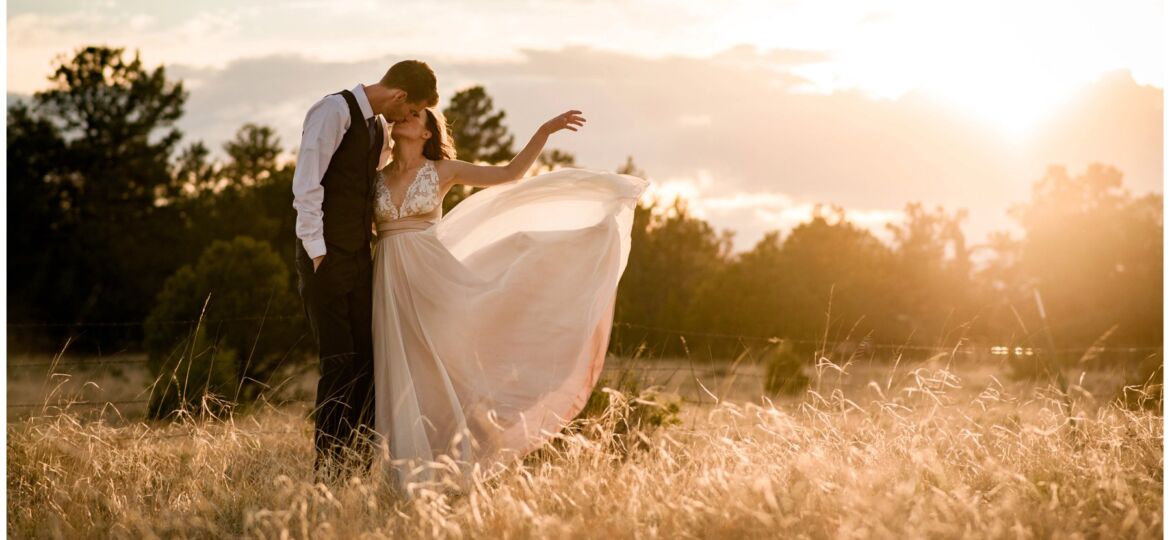 Eden West Ranch Wedding
Leigh and Caty's Eden West Ranch Wedding
Leigh and Caty's Eden West Ranch Wedding is one for the books! These two are traveling junkies and live in San Diego, California. When they told us they were planning to have their Colorado wedding in the town of Cotopaxi, we couldn't help but ask what was leading them to this little town. We soon learned that Caty's family owns the ranch next to Eden West Ranch, and that it's been in their family for a long time. It only seemed natural that they celebrate their marriage at this special place. And having never seen the ranch before, Leigh completely agreed with Caty that the Colorado Ranch was where they needed to say their vows.
We're so excited to share their Eden West Ranch Wedding with y'all and share a little bit of their awesome love story! Enjoy and congratulations you two!
Cheers!
Mike and Tay
How did the two of you meet?
"We met while we were both graduate students at University of Southern California in Los Angeles. Caty and Leigh's roommate, Brad, ran the USC Young Researchers Program (a program that offers inner-city high school students the opportunity to work with a PhD student mentor on a research project over the summer) and while working together they realized that they shared a common interest-rock climbing. Caty and Brad started climbing together and soon after Leigh joined in on a climbing trip to Echo Cliffs, a local climbing crag outside of Los Angeles, in January 2014. We hit it off pretty quickly sharing our loves of the mountains, science, soccer and dogs (aka Indigo)."
Are you going on a honeymoon?
"Yes! We left for our honeymoon a few days after the wedding and got back a few days ago. We designed our honeymoon to incorporate new adventures, good food and beer, and a little culture. Starting in Norway, we spent time hiking, navigating crevasse fields on Juklavass Glacier in Folgefonna National Park. Also, we explored Stavanger, Bergen and Oslo. From there, we headed to Bruges, Belgium to explore the quintessential European city. There we ate amazing food and beer, before wrapping up in London, England. It was the perfect combination of adventure and culture!"
Leigh, how did you propose?
"In the early days of Fall 2017, the California temperatures began to drop meaning one thing: the end of the Idyllwild and Tahquitz climbing season! Excited to get a little climbing in, so Caty thought, I pushed for a weekend trip and multipitch climbing. The first route of the day was a three pitch, 300 foot trad climb. I led the climb and Caty followed cleaning the gear I placed in the rock. After Caty reached the top of the second pitch and was safely secured to the rock, I proposed 200 feet off the ground. Which left Caty little recourse as to how she answered my proposal. Excited and not wanting the day to end, we climbed several other routes which led to an epic hike out in the dark."
Tell us about your first look!
"It was a lot of fun! The wedding weekend was amazing but very busy and it was nice to get a little time away with just the two of us. We were both quite nervous about the first look, but doing a it reduced our nerves for the ceremony itself which was great. There were a bunch of things at wedding that weren't quite traditional in a wedding sense, so it was really nice to still incorporate the first look in our own way. Both of us agree that we would do the first look again."
How did you guys choose Eden West Ranch Wedding for your venue?
"Caty's uncle's family owns the Iron Horse Ranch next door to Eden West Ranch wedding. Caty has been visiting the ranch since she was a kid and would spend summers and holidays at the ranch with her family and cousins. We wanted to get married outdoors in the mountains and the ranch seemed perfect. The Iron Horse Ranch doesn't have the infrastructure Eden West Ranch does for events, and so we decided to do a pre-wedding hike and rehearsal dinner BBQ at the Iron Horse Ranch and the wedding ceremony and reception at Eden West to make logistics of the wedding day itself easier."
What are you most looking forward to in marriage?
"All the new adventures! We have been together for many years, but we are excited to take this next step in our relationship. We love spending time in the mountains but the last few years have been very work focused. We're both looking forward to making more time for each other and new adventures together. Everything from an afternoon to go climbing or mountain biking. A weekend in the Sierra Nevada mountains, to traveling around the world."
What was the most fun part of planning your Eden West Ranch Wedding?
"Most of the planning process was pretty fun for us! We enjoyed thinking of how to add touches to the wedding that were very us (outdoor ceremony with a mountain/rustic/geology theme) and it was fun to have family and friends work with us the figure out the details. Everything from deciding how to intertwine events for the weekend (hiking, welcome BBQ, wedding ceremony & reception) to celebrate our marriage but also make sure we were able to spend time with friends and family that travelled across the world to be there. We had a lot of fun having blind wine tastings with family and friends to decide on what wine to serve at the wedding, developing our website, dress/suit shopping and writing vows (which ended up being surprisingly similar!). Leigh's favorite part of wedding planning was developing the music playlists for all the events. The music planning process lead to many very fun late night kitchen dance sessions with Indigo."
What was your most memorable moment from your wedding day?
"It's difficult to decide on the most memorable! Favorite moments were taking the bridal party and sunset photographs, literally successfully tying the knot during the ceremony, and the speeches. Our favorite aspect of the whole weekend was having our closest family and friends all together in the same location. It was surreal to have people from all aspects of our lives together and it was amazing to see how easily they got along and quickly became friends."
What advice do you have for couples planning their wedding now?
"While wedding planning is fun, it was also quite stressful especially in the weeks leading up to the wedding. It's never too early to start planning and to start accomplishing tasks. The more you get done early the easier it will be closer to the wedding. That being said, no matter how much you plan, there will still be details that come up last minute. It's important to remember that everyone coming to wedding wants to be there for you and to support you. So the small details won't make or break your wedding. Another big thing: everyone will be excited to help with the planning process, which can be overwhelming at times. Stay true to what you want your wedding to be like, you can't accommodate every person's individual requests."
Eden West Ranch Wedding Vendors
Venue: Eden West Ranch, Cotopaxi, CO
Caterers: RustingRam, Salida, CO
Cake: Malissa Clark at Yummy Cake Creations, Salida, CO
Hair & Make-Up: Rachael Hoch at Face of Makeup, Salida, CO
Rentals: Settings Event Rentals, Salida, CO
Officiant: Robin Tems, Golden, CO
Flowers: Blooms by the Box, Arranged by Phuong Do Bovaird (cousin of the bride)