life with a shared passion
We often get asked, "how do you live together and work together?"
At first, we chalked it up to the honeymoon phase. Then we figured it was because we were both able to avoid daily office commutes and edit without pants on. But after over a decade of living , working, raising babies, and playing together, we've come to the realization that we simply wouldn't have it any other way. 
For both of us, the urge to create began at early ages. 
I got my first camera when I was three. Nine years later, my parents finally gave me the batteries and some film. Although nobody would believe it now, I was painfully shy and equally awkward in my Hanson Brothers t-shirts and confetti-filled hot pink glasses. Photography immediately became not only a passion, but a social and creative outlet that allowed me to connect with people in a way I fell in love with.
To this day, I come alive at weddings. Brides become some of my dearest friends, florists and planners come to our home for dinners, and bridesmaids call us years later to tell us they're tying the knot or adding to their family. Photography has not only fulfilled a career for me, it's fulfilled my entire being.
When I turned four, my parents brought home a motorcycle that resembled a small, gas-powered banana. Like Taylor's hot pink glasses, my full-face goggles and matching elbow guards completed my haphazard wardrobe. My love for two wheels quickly led me to discover a love for two interests: photography and videography. It turned out you could ride a lot faster when you put yourself in fast motion afterwards.
That enthusiasm would eventually lead to a career as a creative director at a motorcycle magazine, setting the groundwork for the next chapter of my life: instead of documenting two wheels, I would now have the honor of documenting two people.
Our couples come from all walks of life, but the one thing we always have in common is that we have found our best friends, and they've agreed to marry us. Photography has always been my passion. But the anticipation, elation, camaraderie, and friendship that results is the reason I will always shoot weddings.
Let's cover the important stuff… like how we ended up with seven alpacas and a llama.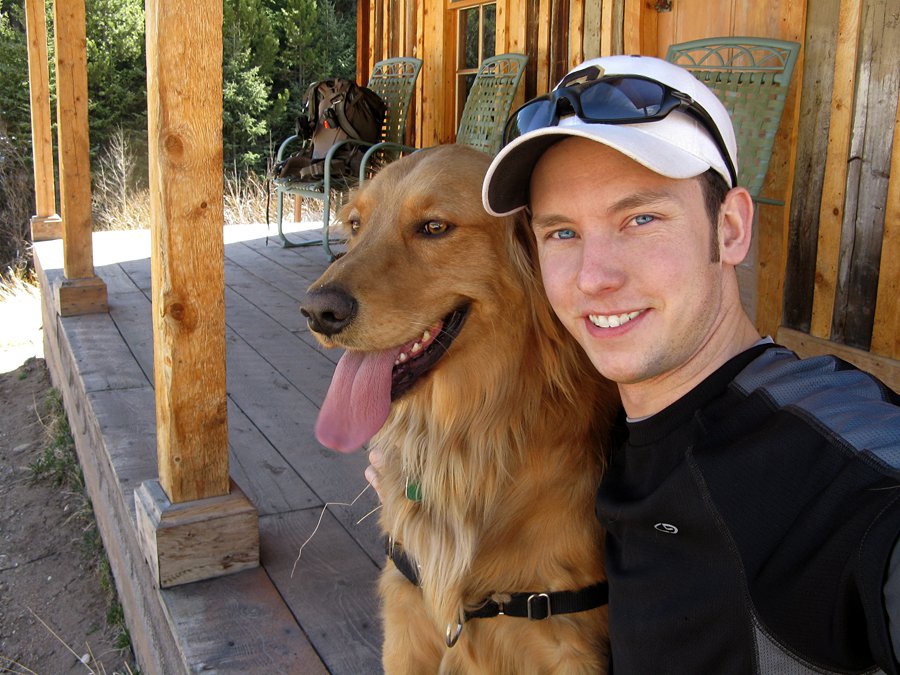 "Cute pup," said Taylor in 2012 in reference to Mike's Golden Retriever. Little did we know at the time, of course, but those two words would end up marking the beginning of a relationship and marriage that would forever change not only our personal lives, but our entire careers as well.
After a first date spent devouring churros and cheesecake, we immediately knew we had both found love worth pursuing. The next year would prove to be a lovebird whirlwind spent camping every weekend, dog parks every day, and endless days spent exploring dirt roads by motorcycle. We officially moved in together just three months after our first date, in a small town outside of Boulder, Colorado.
And so began the beginning of us.
Thanks to way too many episodes of HGTV (aren't we all guilty?), we decided it was time to buy our own fixer upper. With the 30-minute episodes making it look easy, Taylor casually spoke of tearing down walls, adding bathrooms, and making ceilings higher. Mike, not one to let an opportunity pass by, used Taylor's optimism as an excuse to buy more tools.
Except instead of ripping out carpet and finding immaculate hardwood floors underneath, we found mold. And rotten joists. And walls without studs. And so began the next chapter of our lives, putting our relationship to the ultimate test, as any couple who has renovated together can attest to.
It turns out laying flooring at midnight isn't as romantic as it sounds. But our relationship prevailed.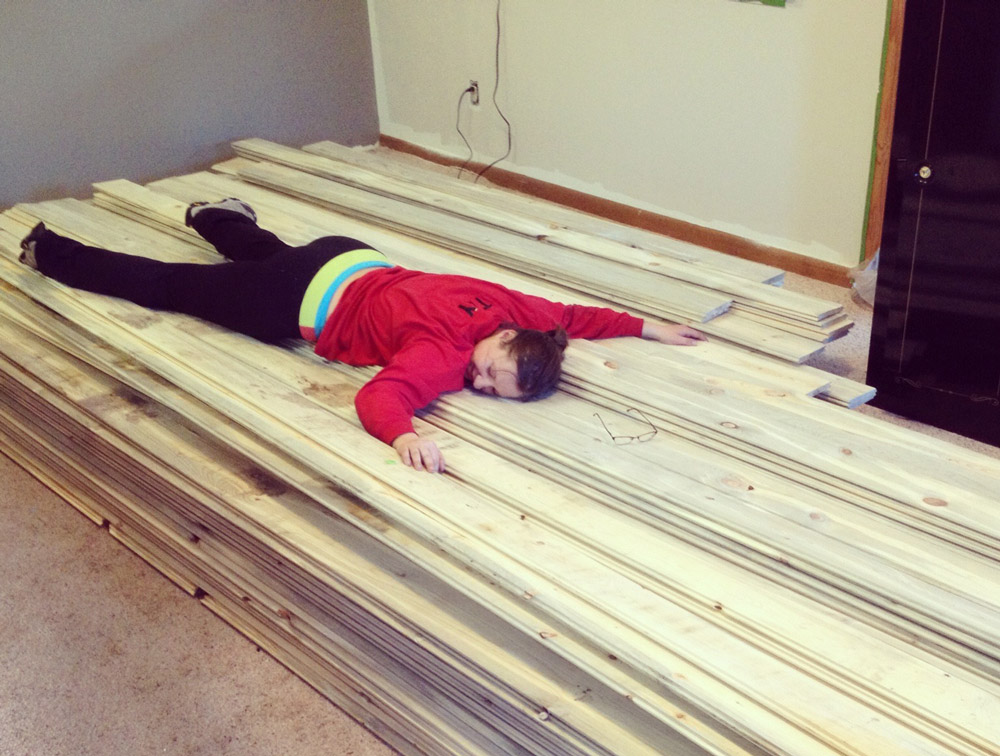 On September 14, 2014, we tied the knot in front of our dearest family and friends. The ceremony and reception took place at a barn in Grand Lake, nestled against the Colorado River on the border of Rocky Mountain National Park.
Marriage has been the greatest adventure of our lives, and has reaffirmed everything we love about what we get to do for a living. We wake up every day filled with endless gratitude.
EACH of our couples has a different love story.
We just have the unique honor of getting to capture them ALL.
"Taylor and Mike are absolutely incredible people and photographers. Don't believe me?
Check out their website and you will be blown away. Their talented is unmatched! Chris and I had so much fun working with them on our engagement shoot and wedding day. Taylor and Mike provide the perfect amount of direction and encourage couples to have fun and be creative. I appreciated Taylor asking for my input throughout the day and for making sure that they captured most, if not all, of the photos I was hoping for. On our wedding day, Taylor and Mike were EXTREMELY helpful and kept the wedding party and family on schedule. Taylor even helped bustle my dress when all of my girls ran off to cocktail hour! Needless to say, these two are the bees knees and they earn our HIGHEST recommendation. Chris and I were blessed to find such genuine professionals to help us capture our most cherished moments. Now, we are happy to call them friends.
If you're reading this, there's a good chance you're in the thick of it. The thick of planning the day that you will remember for the rest of your lives. The day that must be absolutely perfect. It feels like a lot of pressure. And it can feel overwhelming at times.
But it's important to remember what actually matters. Because perfection isn't about sunny skies, elaborate bouquets, or food served on time. It's about the person in front of you, and the vows the two of you will make.
Make time for what matters
We know, we know. You've heard it before: your wedding day is a blur and goes by in a heartbeat. And they're right. But what you may not expect, though, is that unless you diligently carve out the time, you may not have any time alone together. So my advice?
Make time for what matters. Schedule 15 minutes during the day for just the two of you. No parents. No friends. No vendors (not even us). Just fifteen minutes to remember what matters and soak it all in.
It would be an honor to be a part of your love story.
Colorado Husband and Wife Wedding Photographers
Salida  |  Buena Vista  |  Leadville  |  Crested Butte  |  Breckenridge  |  Vail  |  Aspen  |  Ouray  |  Telluride
© Copyright 2023   |   Taylor Jones Photography, LLC