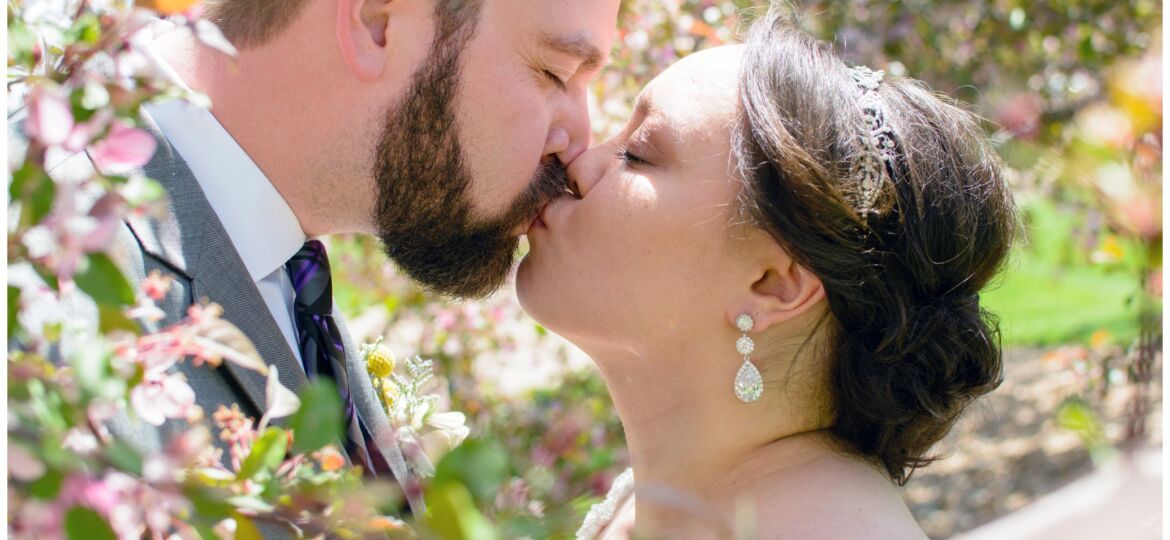 If you were meeting Stacy and Ben for the first time, you'd think they'd only been dating for about 2 weeks. The way they look at each other and are constantly exchanging glances and laughing would make a hopeless romantic totally crumble. From the first time we met them, we knew there was something incredibly special about their love, and when we learned they had been together for nearly 11 years we knew we were in for an amazing wedding day! Thank you so much, Mr. & Mrs. Mullen, for having us be a part of your engagement season and wedding day. You two have true hearts of gold and your love brings a smile to so many people. We are so excited to see where your journey takes you!
Love,
Mike and Tay
PS. Be sure to read their interview at the end of the blog!
How did you two meet?
"We met over 11 years ago when we both joined the car club at Colorado State University. During a car club meet, Ben walked up to Stacy and introduced himself, and she quickly said "hi" and walked away. Luckily, Ben understood that Stacy was just shy and gave her another chance! We quickly became friends and started dating a year later!"
When did you know you were going to marry each other?
"Stacy jokingly says that it was the moment Ben proposed! In all seriousness, it was when Ben decided to move to Denver from Fort Collins. It was a big step for him… and us!"
How did Ben propose?
"We were celebrating our ninth anniversary with dinner at Capital Grille in downtown Denver. Ben passed a small gift bag to Stacy, and as Stacy pulled the ring box from the bag, Ben got down on one knee. Niether of us could speak and there was a little bit of hyperventilating! We ate dessert in a blur of tears, joy, and love! (PS – Even after nine years, Stacy had no idea Ben was going to propose!)"
What is your favorite quirk about the other?
"We love each other's geeky sense of humor! It takes just one look to know what the other is thinking…and then we burst into laughter!"
What advice do you have for couples planning their wedding now?
"Decide on the things that are most important to you, whether it's the dress, cake, music, etc. When you find that a decision is stressing you out, and it's not on your "important" list, let it go! There's no shame in leaving a decision unmade and revisiting it a few days (or weeks!) later."
How did you chose Hudson Gardens for your venue?
"We both wanted an outdoor wedding with an intimate feel. Since we had friends and family coming from other states, and we were trying to fit a bunch of wedding activities in one week, we wanted to keep everyone close to where we live. As soon as we toured Hudson Gardens, saw the gorgeous view from the Welcome Garden Pavilion and the serene feel of Monet's Place, we were sold!"
What is your most memorable moment from your wedding day?
"Our wedding vows! Ben says it's memorable because it was so awesomely traumatic! (Neither of us like to be the center of attention!) But honestly, the words were SO us. The vows were filled with tears, smiles, laughter… and 10 years of love."
VENDORS
Venue :: Hudson Gardens
Wedding Planner :: Prive Events Design
Flowers :: Fluorescence Flowers
Cake/Dessert :: Kelley Kakes
DJ :: The DJ Connection (Mike Lemley)
Pedicab :: Three Kings Pedicab
Invites :: Wedding Paper Divas
Caterer :: Rocky Mountain Catering
Liquor :: Davidson's Liquors
Bridal Gown :: Wedding Treasures
Bridal Gown Alterations :: Bobbin Along
Hair/Makeup :: Captivate Beauty Services
Large Wood Signs :: McClelland Custom Creations